It's the second post in my recently created series! "Other Obsessions" allows me to talk about topics that aren't related books. Rather than posting numerous articles regarding to music, movies etc., they're all gathered into one. In August I mentioned Japanese movies and dramas, but September was different. I was more interested in music this time around so let's see what that month was like for me.
EXO Next Door (K-Drama)
If you didn't know, EXO is a super popular group in the K-Pop industry. Not only can these beautiful humans dance and sing, they can also act! Technically this isn't a television series because I don't think it ever aired on TV, but it was a web series/drama. My friend, who is a huge K-Pop fangirl, recommended this series to me so I decided to go for it. It's basically about how four members of EXO-Chanyeol, Baekhyun, D.O., and Sehun-move in next door to a girl named Ji Yeon Hee, and things unravel from there. This series is filled with swoon worthy scenes as well as lots of humor. There are a total of sixteen episodes, all of which last around tweleve to fifteen minutes each. I was able to complete it in two days but I had to stay up past midnight the first night in order to do so, keep in mind it was a school day. No regrets though.
A Girl & Three Sweethearts (J-Drama)
In the previous post, I mentioned this Japanese drama series and at the time it wasn't completed it. However, the last epsiode aired mid-Septmeber and in conclusion, it was an amazing ten episodes!  The ending was a bit underwhelming and cheesy but I still loved it, so definitely watch it if you get the chance! There are a total of ten epsiodes that each run about an hour long. It may seem like too much time, but trust me, it's worth it.
So I Married an Anti-Fan (Chinese Rom-Com)

Do one of the actors look familiar? Then it is most likely Chanyeol that you are seeing! Yes, the EXO member also happened to play the main role in a Chinese film! It revolves around a journalist-MiaoMiao-who wants to destory a star's-Zhun Hou (played by Chanyeol)-reputation due to a bad encounter she had with him. I thought the movie was freaking adorable and honestly, Chanyeol is such a good actor. I'm not just saying that as a fangirl, I'm saying it as a person who genuinely thought his acting was brilliant.
Last month, I talked about how I began to get into K-Pop, and as time passed, I countinuted to dig myself a bigger hole that I don't really want to get out of anytime soon. My life basically revolves around three K-Pop groups now-BTS, EXO, and GOT7. There's something about really good looking guys who can sing and dance that really get to me.
These groups are so talented! I've been consumed by their songs and videos on Youtube. Literally, no joke, I am listening to K-Pop while typing this. I honestly cannot get enough of these boys and I totally don't regret getting myself addicted to them.
My K-Pop Ranking:
1) BTS
2) EXO
3) GOT7
Lucky for me, I was even able to find some Korean channels on TV that play music videos and host interviews. One day my dad turned on the television and the screen GOT7 immediately popped up on the screen. After fangirling like crazy, I turned the volume up and watched the members partcipate in the interview! It was amazing!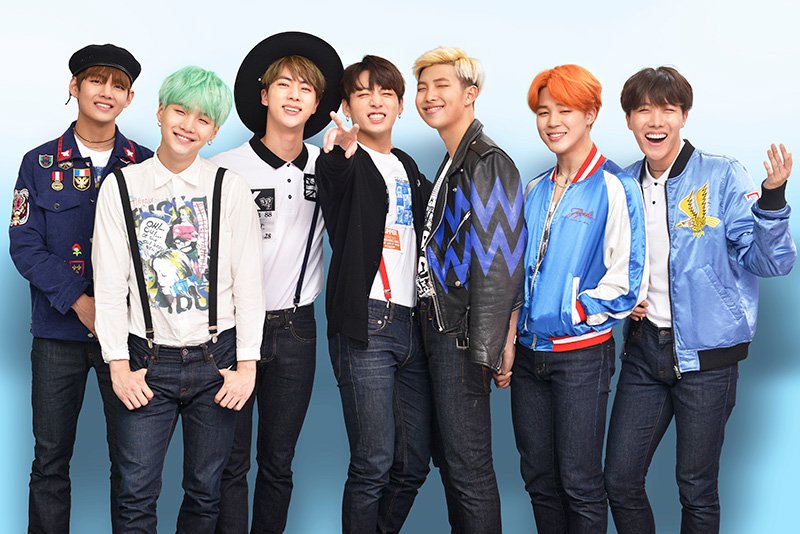 So that was all for the month of September!
See you in the next post!